Coming soon: The Hyundai Elantra Sport
Well, this car will be awesome….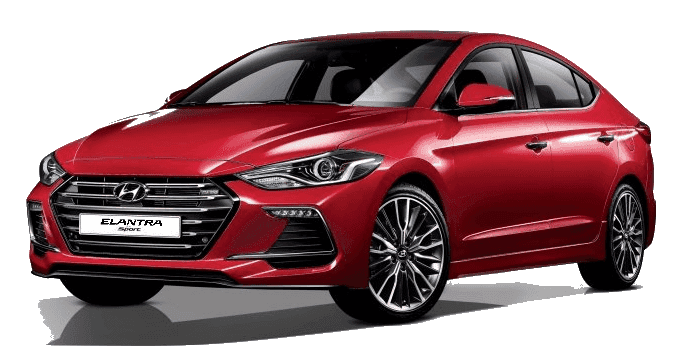 Jason Siu wrote an article on Autoguide.com this reporting that Hyundai has released some photos and a few details about the All-New 2017 Hyundai Elantra Sport which has just been introduced in South Korea under the name Avante.
As the loyal readers of Mosley's Musings are already well aware the All-New 2017 Elantra started showing up here in our Port Hope, ON showroom a couple months ago and has gotten off to a tremendous start with big sales and top-notch reviews. I can count myself as an owner of the new Elantra and so I am anxiously awaiting the new Sport model so that I can compare the differences.
The regular Elantra comes with a 2.0L Atkinson engine and trust me it takes care of business on the highway while still maintaining great fuel mileage! The new Avante Sport will be powered by a 1.6L Turbocharged engine producing 201 horsepower and 195 pound-feet of torque and will likely come to Lauria Hyundai as the Elantra Sport with the same specifications. I am no expert but this sounds like the same engine that was just created for the All-New Tucson and if I am correct, this new Elantra will be like a rocket!
To separate it from a standard 2017 Elantra, the new Sport will also include features such as more aggressive styling with a redesigned front bumper equipped with larger air intakes, a Turbo badge on the grille, horizontal LED running lights, larger side skirts, redesigned rear bumper with diffuser, chrome exhaust tips, and unique LED taillights.
In addition, there will be Sport model exclusive 18″ wheels with 225/40/18 tires and even an Extreme Package that will add a rear spoiler, different 18″ wheels, and other performance parts.
On the inside, the Hyundai Elantra Sport will have Sport exclusive seats, a cool flat-bottomed steering wheel, a carbon fiber look and red accents throughout the interior. Transmissions available will be your choice of the 6-speed manual of 7-speed dual clutch automatic. Hyundai is reporting it will go from 0-62mph in eight seconds!
Look for the official debut of the Elantra Sport in a few months, and as always look to Mosley's Musings for all your Hyundai news and super entertaining blog posts!