Hyundai Wants You to Breathe Easy With New Clean-Air Technology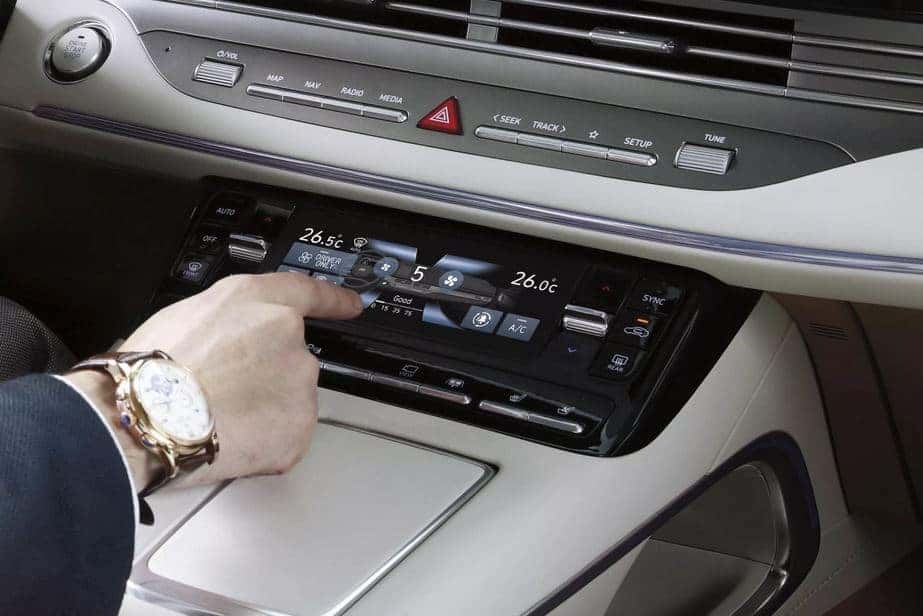 In COVID times, we're all very concerned about cleanliness, and that includes the air we breathe. Hyundai is addressing that concern by launching a couple of new technologies designed to improve the quality of the air in its vehicles.
The three new air-conditioning technologies are called After-Blow, Multi-Air Mode and Fine Dust Indicator, and they've been developed to manage and improve air quality in vehicles.
After-Blow is designed to suppress mold growth in the air-conditioning system, a problem during warm weather. The system automatically activates for 10 minutes to dry out components of the A/C system before mold can grow.
Multi-Air Mode works to better disperse the air in the vehicle. It uses multiple vents for air conditioning and heating as well as multi-air slots in the driver and passenger seats to keep air flowing. Unlike After-Blow, which turns on automatically after the A/C has been in use, Multi-Air Mode can be switched on and off as needed.
The Fine Dust Indicator system measures the air inside the vehicle and provides a report to the driver on the display. If the pollution level is high, an air-cleaning mode will run to purify the air in the vehicle. If the air quality still does not improve, the system will remind the driver to replace A/C filters or to clean possibly contaminated seats and floormats.
Hyundai initially plans on launching these technologies in the South Korean market, but the automaker said the systems will then be available on new Hyundai, Kia and Genesis vehicles worldwide.