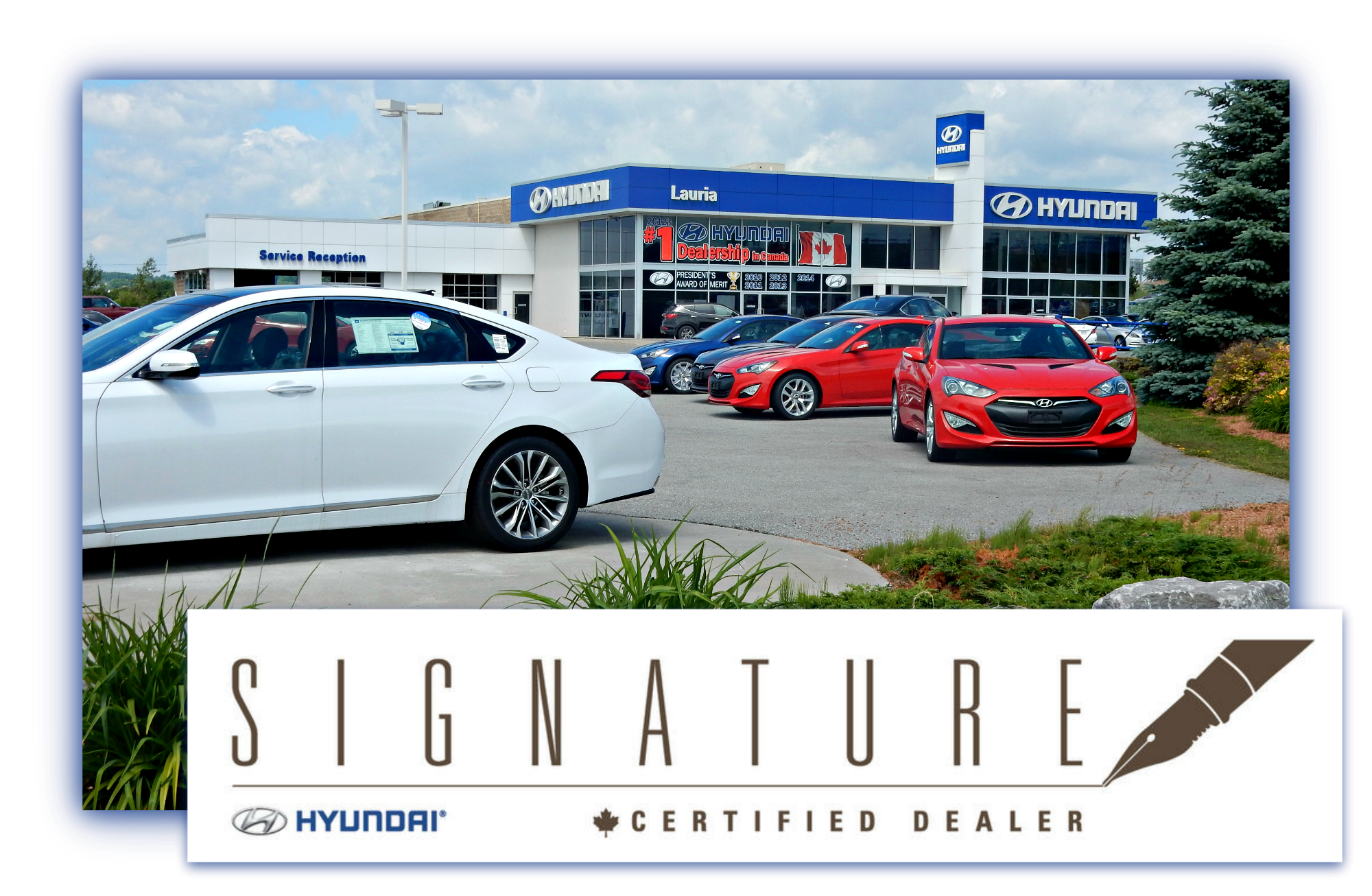 OUR COMMITMENT
TO CUSTOMER SERVICE EXCELLENCE
Lauria Hyundai is proud to be recognized as
a Hyundai Signature Certified Dealer. 
Thanks to a review by outside professionals (J.D. Power),
Lauria Hyundai
has received additional training and coaching for staff to best reflect and embody the latest
Hyundai
value system. By meeting and exceeding the standards expected through the process Lauria Hyundai has received certification and the recognition as a
Hyundai Signature Certified Dealership
.