WE WANT YOUR VEHICLE – SELL US YOUR CAR HASSLE FREE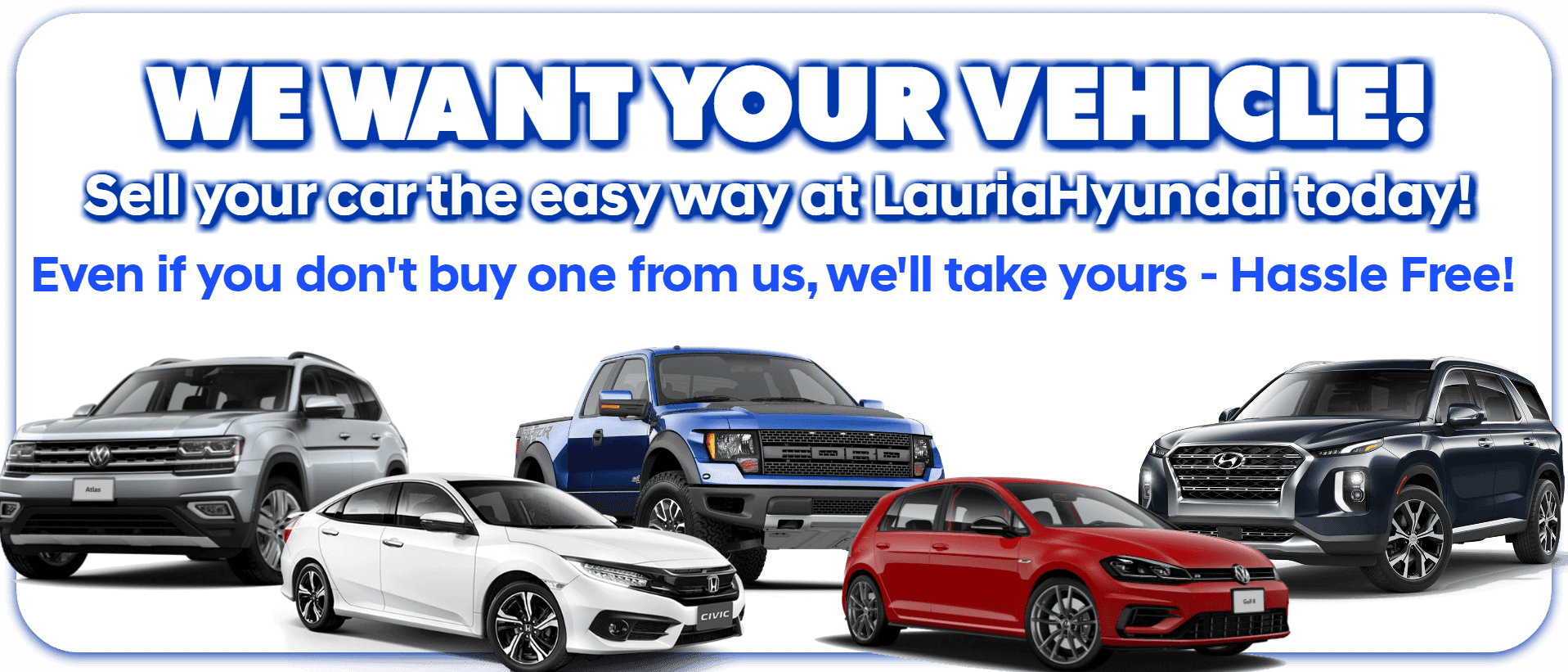 Nobody likes selling a car privately.
Listing online is annoying, cleaning it is a pain, taking photos is tough,
answering low ball offers is time-consuming, meeting a stranger is scary,
taking payments is a worry, and the paperwork is a giant inconvenience!
Why do this to yourself?
Lauria Hyundai is the Hassle Free way to Sell your Current Vehicle!
We want your car and we want nothing more in return!
If you're selling a car, truck or SUV, get a quote from Lauria Hyundai and sell hassle free
to us with NO OBLIGATION to buy your next vehicle from us.
All makes and models wanted! We price competitively and promise to make a fair offer for all vehicles.
THE PROCESS IS SIMPLE –

SELL YOUR CAR IN 3 EASY STEPS

:
1.

CONTACT US

– Enter your details below to schedule your Free Appraisal.
2.

BRING US YOUR VEHICLE

– We'll complete your appraisal and make you an offer.
3.

GET YOUR PAYMENT

– Once you sell us your vehicle, we will issue your cheque the same day.